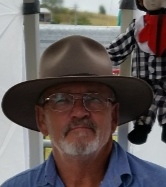 Hits from the last five decades.  80's rock and pub rock are my main passion but I like to play all music from the 60's to the 00's.
I am not a big fan of country music but if it made the 'general' music charts I will play that too. Requests are a go with the phone No. 02 6454 6220 being the studio in Nimmitabel where I am at from 7 – 10 PM Sundays with Sunday Hits
So if you want an artist or band highlighted with a four-play let me know and I will do my best to accommodate.
Drive Safe ….. Love Well.